The Hotel Pestana Palace offers a great variety of rooms and spaces for Conferences, Workshops and Meetings. The conference rooms for RO-MAN 2017 are spread between the gardens of the palace hotel and the old stable rooms across the street, the former coach house of the palace.
Technical sessions will take place in the following rooms: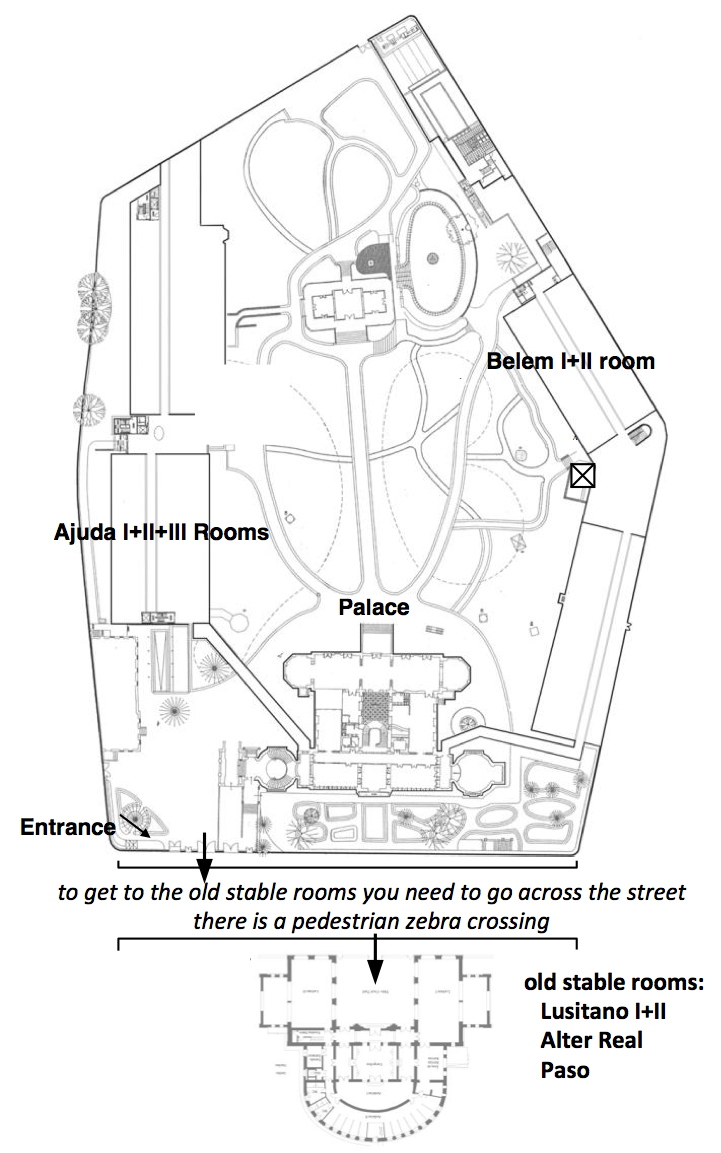 The total capacity of the Conference Center depends on the configuration and can seat up to around 500 people. The options and configurations of the available spaces are: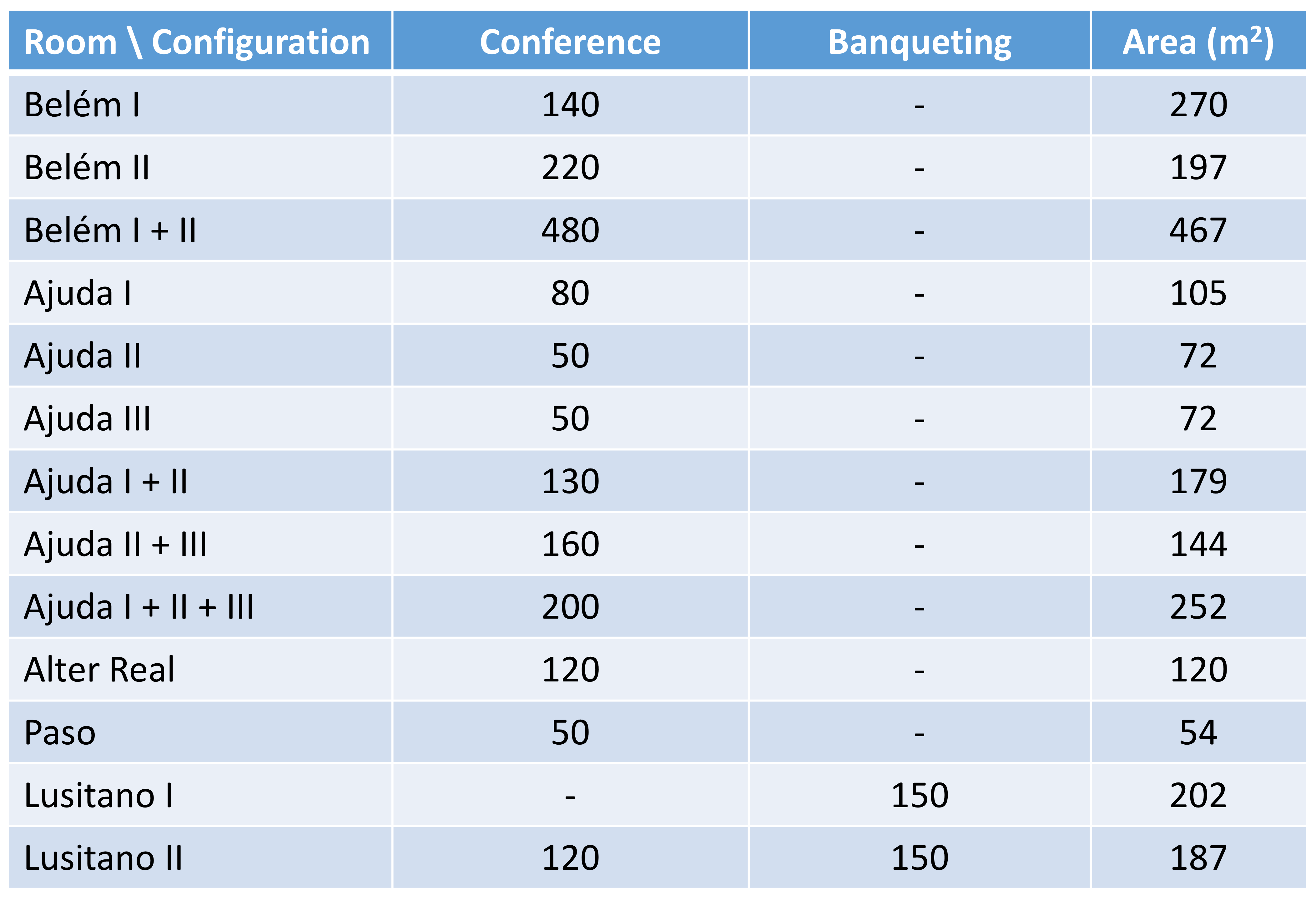 Belém rooms (-1 floor):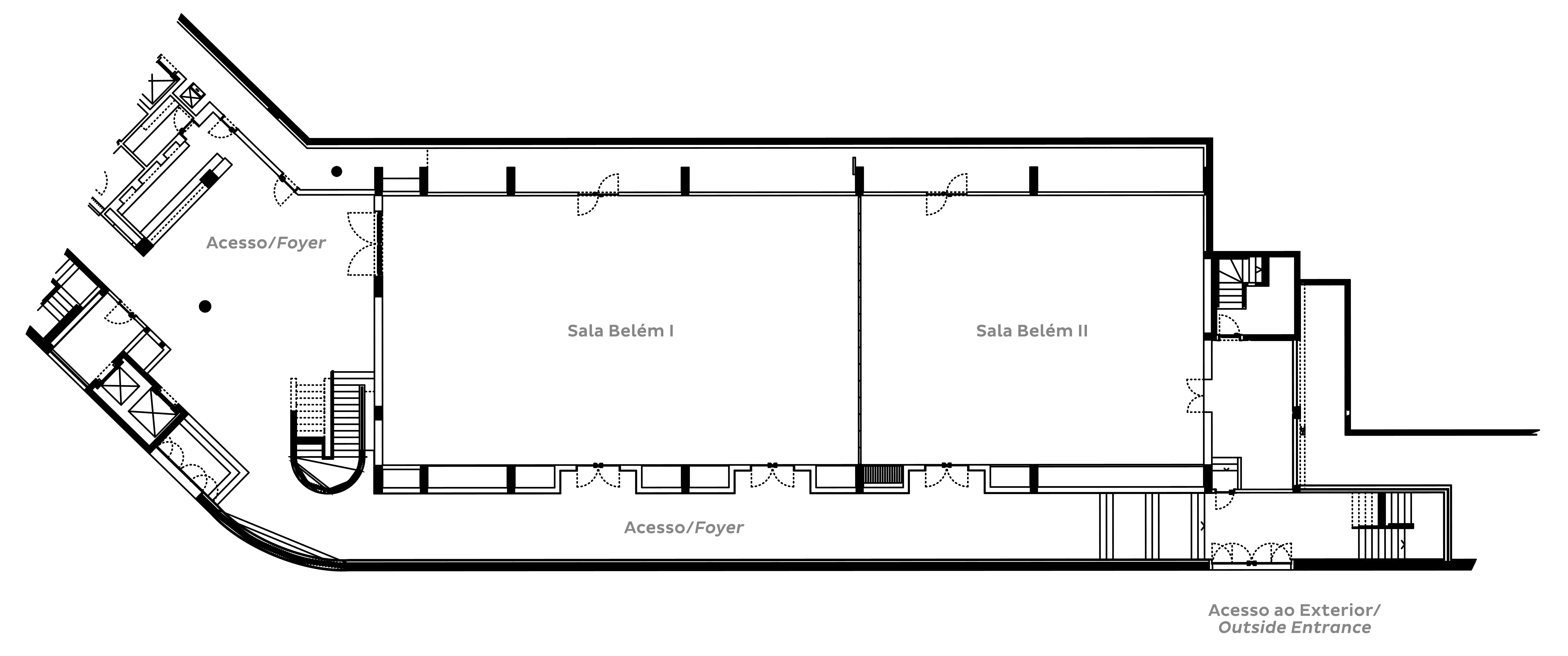 Ajuda rooms (ground floor):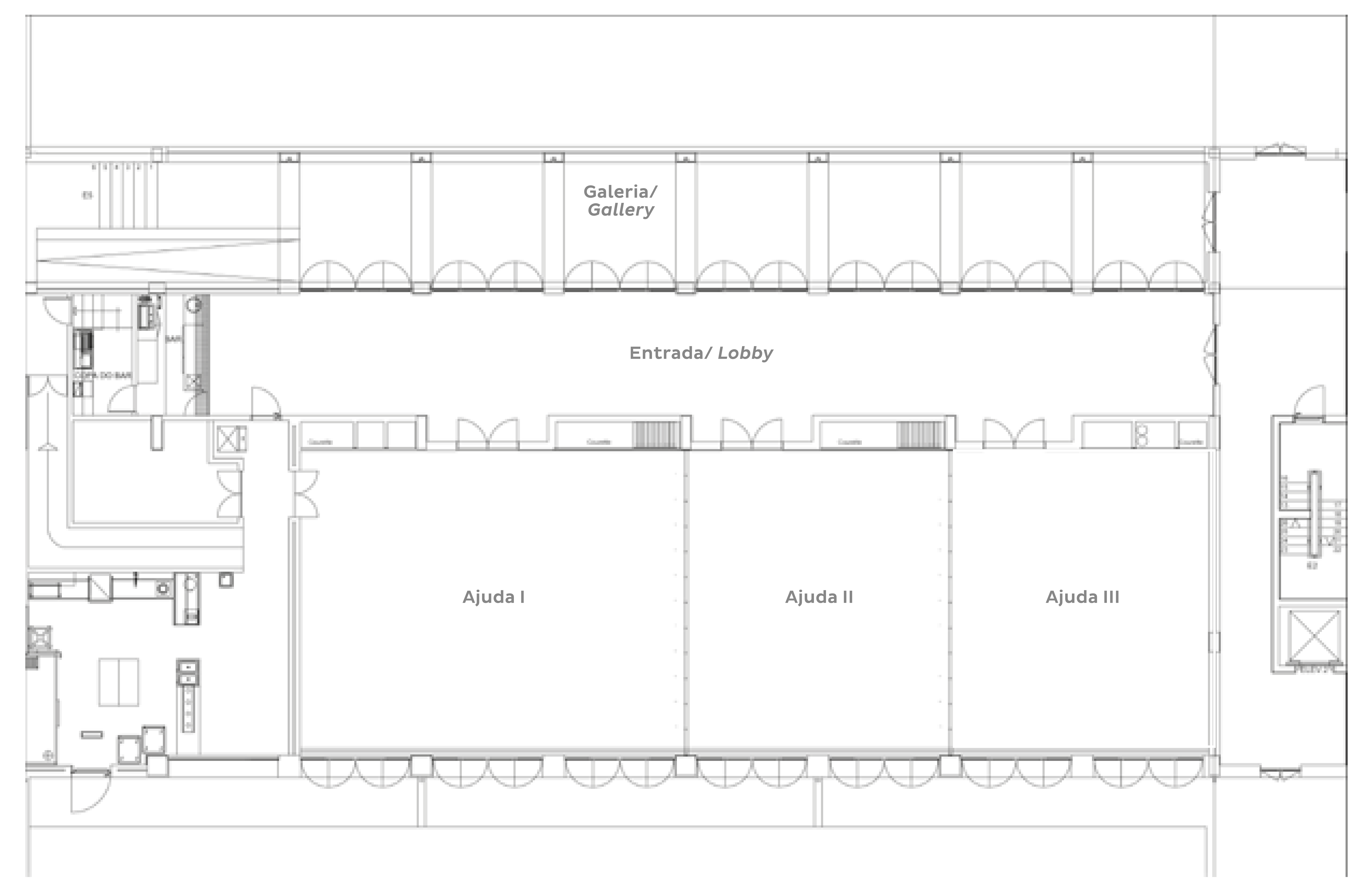 Old Stables (ground floor):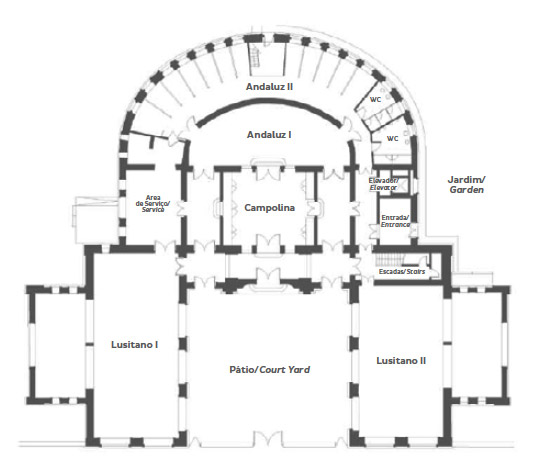 Old Stables (1st floor):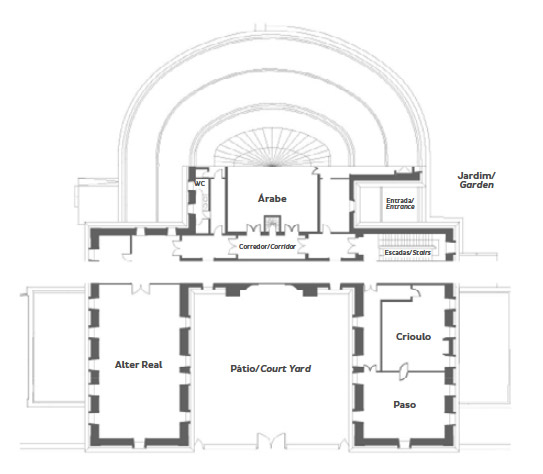 For the RO-MAN 2017 the rooms assigned to be used are:
- Belém (I + II);
- Ajuda (I + II + III);
- Alter Real;
- Paso;
- Lusitano (I + II).