LISBON
Lisbon is the capital of Portugal and the country's biggest city, located on the estuary of the Tagus river, on the European Atlantic Coast. It is continental Europe's westernmost capital.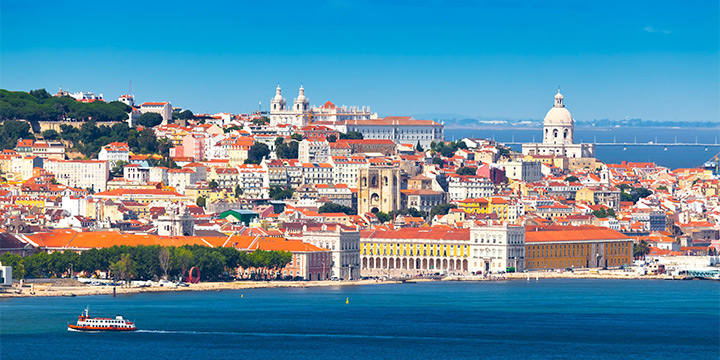 Lisbon is a historical city full of stories to tell, where the sun shines 290 days a year and the temperature rarely drops below 15oC. A city where you feel safe wandering around day or night, a city full of authenticity where old customs and ancient history intermix with cultural entertainment and hi-tech innovation.
You may love Lisbon for the monuments, ideal conditions for the practice of sport or delicious gastronomy. Lisbon welcomes you with a rich cultural heritage that continues to grow every day.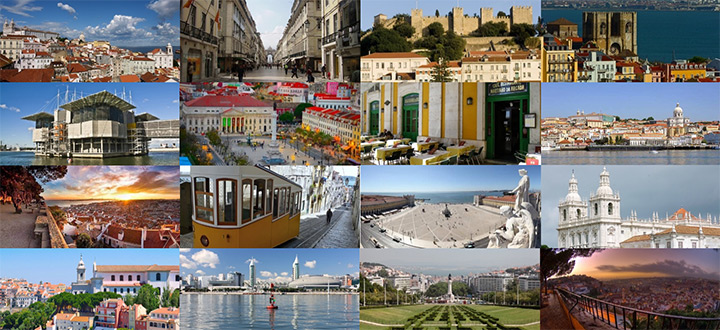 For more detailed information about Lisbon and surroundings, please visit the Lisbon Tourism Office web page.
CONFERENCE VENUE
The conference will be held at the Pestana Palace Hotel, one of the finest hotels in Lisbon, a 5-star hotel housed in a 19th-century palace. Its gardens, with a variety of plants and subtropical trees, are classified as national monument. The Hotel is located 10 Km away from the Lisbon International Airport.

The Conference Center occupies the former coach house of the palace. This infrastructure of recognized quality offers 44 meeting rooms equipped with air conditioning, most of them enjoying natural light and stunning views over the Tagus River.

The hotel has 194 rooms. In the main Palace building we can find the chapel and the hotel's service areas (porter and reception, salons, bar and the Valle Flôr restaurant), small meeting rooms and 4 Royal Suites.

Lisbon's hustle and bustle, all its museums, many restaurants, bars, pavement cafés and busy nightlife are a mere 15 minute away either by public transportation or by taxi, never too expensive. The Docas de Santo Amaro, a well-known area in which to enjoy Lisbon's exuberant nightlife, is located not far from the hotel.
Also located near the Hotel, is Belém, home to the most significant historical treasures in Lisbon. There you will find 16th-century architecture, such as the Manueline styled Mosteiro dos Jerónimos, Torre de Belém and glorious Padrão dos Descobrimentos. The prestigious Centro Cultural de Belém is the largest building in the country devoted to cultural facilities and is also located in the area, as well as the Casa Pastéis de Belém, where the famous pastries are made.

A short drive will take you to the best beaches of the coast of Estoril, Cascais and the fairy-tale palaces and castles of Sintra.

More information about the Hotel/Conference Center can be found here.